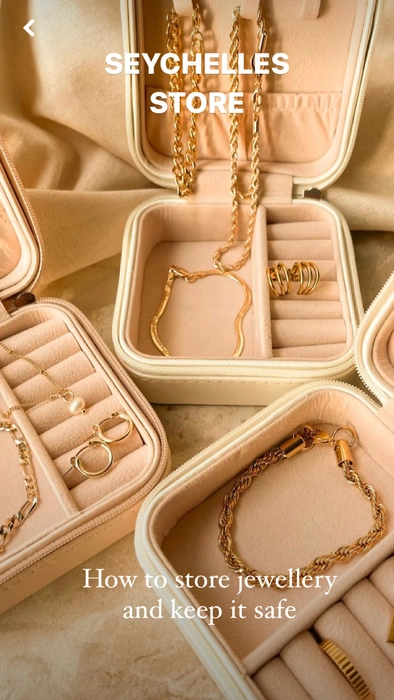 JEWELRY TIP
Try not to store jewelry in plastic bags because they emit vapours which eventually discolour and corode the metal.
CUSTOMER REVIEWS
Rooni begum

"I have been using this product for over a month now, and I have to say, I am thoroughly impressed. The quality is top-notcH. I highly recommend it to anyone looking for a reliable and effective solution."

Alfiya khan

" It exceeded my expectations in every way. The customer service was also exceptional, and I received my order very quickly. I will definitely be a repeat customer."

jo jangid

"I have tried many similar jewels in the past, but none have compared to the quality of this one. I have recommended it to all of my friends and family, and they have all had the same positive experience. I am so happy to have found a store that I can trust and rely on."
Free shipping above ₹2199
Delivery happens within 3-14 days
Customer support
sey.chellesstore@gmail.com
Happy customers
5,000+ Happy customers